Our Swedish customer's bike.
Customer Story: Stolen bike recovered in Stockholm
How the bikefinder helped our Swedish customer recover his stolen bike.
This month has been at an all-time high in bike thefts for BikeFinder. We have a story to share, highlighting the BikeFinder's power in bike recovery. In September, a valued BikeFinder customer experienced a bike theft right from their courtyard in Stockholm.
Using BikeFinder, they managed to recover their stolen racing bike, and this inspiring journey demonstrates the effectiveness of our tracking system.
Eventful Morning
On that fateful September morning, our BikeFinder user woke up to a series of notifications on their phone from the BikeFinder app. These notifications revealed that their bike had been moved from 4 a.m. onwards. To their dismay, their and their partner's bikes had been stolen from their courtyard.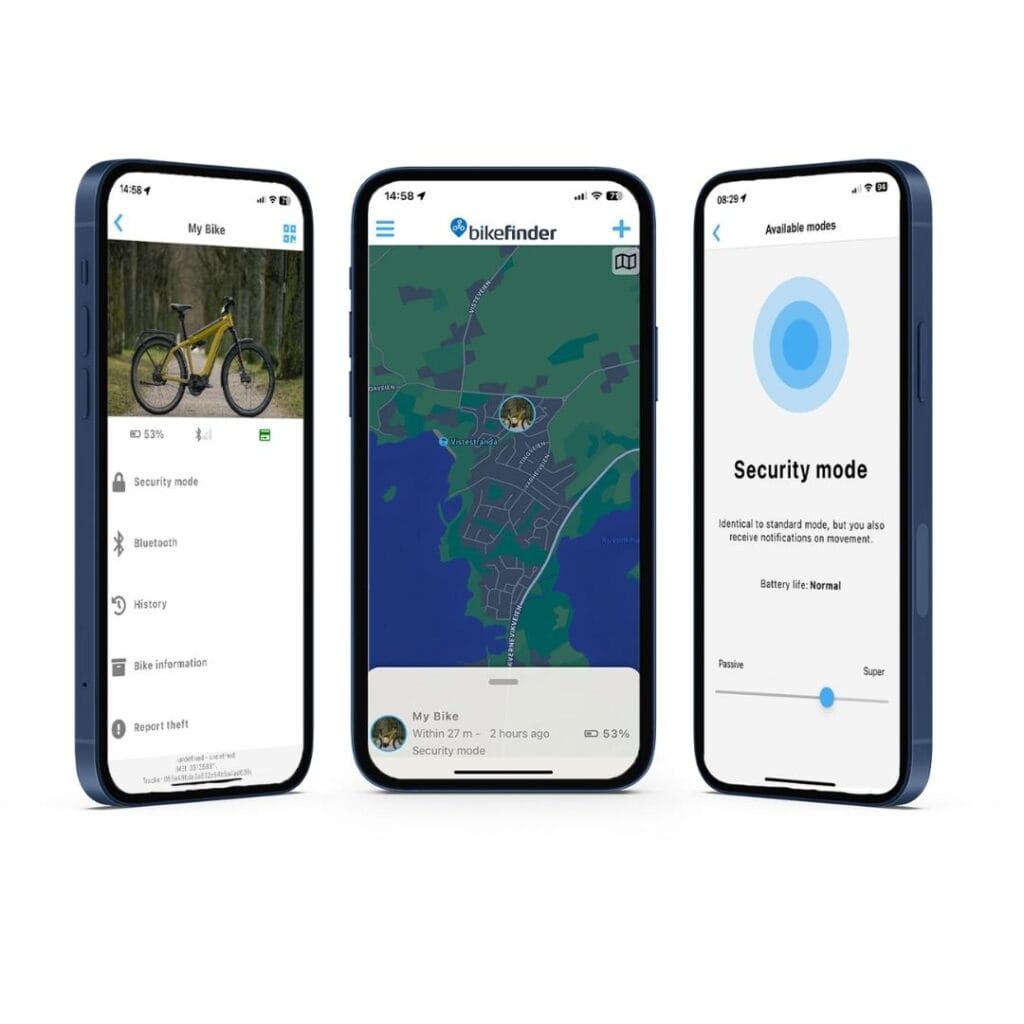 The BikeFinder app allowed our user to track the journey of their stolen bike through the city. Over approximately two hours, the thief transported the bike until it ended up at a student accommodation near Stockholm University.
Armed with the position data provided by BikeFinder, they headed to the industrial area of Albano in Stockholm, Sweden, to search for their bike. With the app guiding them, they first checked the basement and bicycle storage area of the house where the BikeFinder app last located the bicycle. However, the bikes weren't there. While searching for their stolen bike with the help of a friend, our user received another notification from BikeFinder, indicating that someone was currently moving their bike. They quickly returned to the street. To their astonishment, they spotted a young man riding their stolen bicycle.
The thief eventually abandoned the bike, and our user could retrieve it safely. It's important not to chase after thieves, as your safety should always be a top priority.
The Aftermath
The stolen bike had undergone some modifications during its short journey. The thief had replaced the SPD pedals with regular pedals, and the mounts for a child seat and bike trailer had also been removed. Despite these changes, BikeFinder had served its purpose – the bike was back in its rightful owner's possession.
While our user's bike was successfully recovered thanks to BikeFinder's tracking technology, their partner's bike didn't have a tracking device installed and was never found. This serves as a reminder of the importance of equipping your bike with a reliable tracking system like BikeFinder.
This incredible story underscores the effectiveness of BikeFinder in recovering stolen bikes. Thanks to our BikeFinder's information and tracking capabilities, we're thrilled that our user could safely retrieve their bike. We strongly recommend investing in a tracking system for your bike to ensure its security and increase the chances of recovery in case of theft.
Remember, your safety always comes first. Always contact BikeFinder support in these situations, as we can help guide you in finding your bike.
Enjoy your rides with peace of mind, knowing that BikeFinder's technology protects your bike.
We are delighted that the Bikefinder could help Arvid recover his bike like it helps many others.
Thank you so much for trusting us, Arvid, and allowing us to retell your story!
–BikeFinder Team
Check us out on social media:
---
Buy your own BikeFinder!